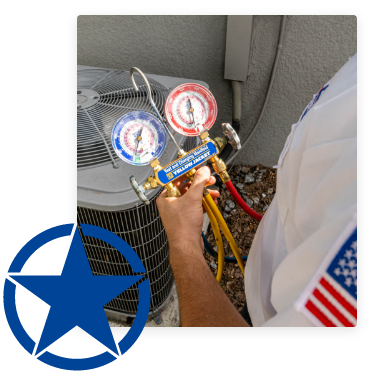 Are you looking for your next HVAC installation? Is your old system nearing the end of its lifespan? Perhaps you would like the same HVAC system you previously had, or maybe you want something new. If you have never had a heat pump, now is a great time to learn about them. It could be the next HVAC system you install. We understand that choosing a new HVAC system can be frustrating and tiring. Not to mention overwhelming.
Home Service Heroes is here to make the process feel like a breeze. Our qualified HVAC technicians know the ins and outs of every HVAC system we install. You can be sure that your home's comfort is in the best hands. We are here to shed some light on heat pumps so you can have all the information you need to make the right decision for your family.
If you would like to know more about our heat pump installations, feel free to call us at (813) 696-3398 or contact us online to schedule an appointment.
How Does a Heat Pump Work?
A heat pump has the ability to heat and cool your home. It is an HVAC system that you can make full use of all year. Whether you need relief from the scorching hot summers, or comfort during frigid winters, a heat pump has you covered. So, how does a heat pump work?
A heat pump has a reversible system that can work during any season. During winter, the heat pump absorbs heat from the air outside and transfers it into your home. Meanwhile, in the summertime, it draws the heat out of your home and transfers it inside so you can keep your home cool. This system truly is the best of both worlds.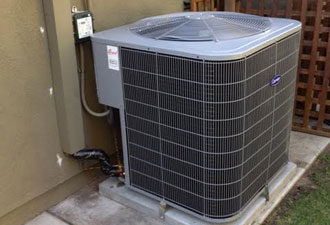 Why Should I Choose a Heat Pump Installation?
Each and every HVAC system has its own unique features that suit each homeowner's unique requirements. It is impossible to tell you which HVAC is best. It all depends on your specific needs. Home Service Heroes wants you to have all the facts before you invest in an HVAC system for your home. Here are some desirable aspects of a heat pump:


Heat pumps are one of the most energy-efficient HVAC systems on the market. This is perfect for you if you are trying to cut back on your utility bills or reduce your carbon footprint.


A heat pump can last about 15 years, but if you maintain it, it can last even longer. This makes it a fine investment for your home.


Heat pumps are among the safest HVAC systems you can install. Since they don't rely on combustion, they don't use fuel. This eliminates gas leaks and other dangers.
Our Heat Pump Installation Services
If you are considering a heat pump installation, you should know about the different types, costs involved, and requirements. Home Service Heroes will ensure that all your questions are answered.
Heat Pump Types
Ground-Source (or Geothermal) Heat Pumps
---
Our HVAC technicians can come to your home and assess your unique situation so they can make an educated suggestion on the best heat pump installation type for your home.
Heat Pump Costs
A heat pump installation costs range from $4,000 to $7,500. Of course, the installation cost is dependent on the type, size, and brand you choose to install. Once again, this is something our technicians can clear up when they meet with you to discuss your needs.
Heat Pump Installation Requirements
If you want to install a central heat pump, your home needs to have ductwork for the air to travel through. This may increase your installation cost if you do not have ductwork. However, there are also ductless heat pump options for homes that don't have ductwork.
If you live in an older home, an electrician may need to inspect your electrical system to ensure that it can supply sufficient power to your new heat pump. Before our technicians start working, they make all the heat pump installation requirements known to you.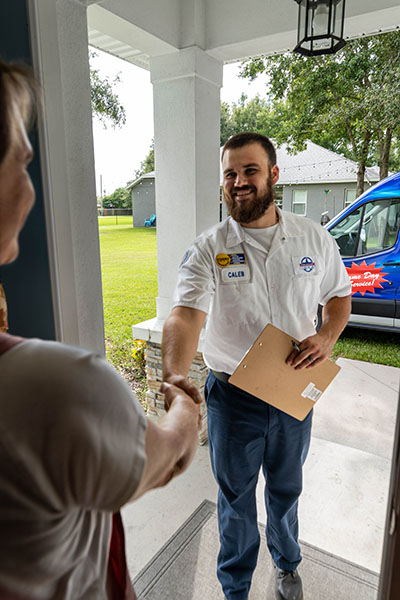 What to Expect on The Heat Pump Installation Day
On the heat pump installation day, our technicians will have to install an indoor and outdoor unit. Find out from them where they plan to install these units so you can ensure that your furniture and appliances are not blocking the way. This will also ensure that your valuables do not get damaged during the installation process.
The Best Heat Pump Installations in Tampa, FL
No matter what HVAC system you choose to install, our technicians will guide you through each step. If you are set on a heat pump installation, we will ensure that this process runs smoothly and quickly. With Home Service Heroes, you can expect high-quality HVAC services in Tampa, FL.
For more information on our heat pump installations, contact us at (813) 696-3398 or online to schedule an appointment with one of our skilled technicians.