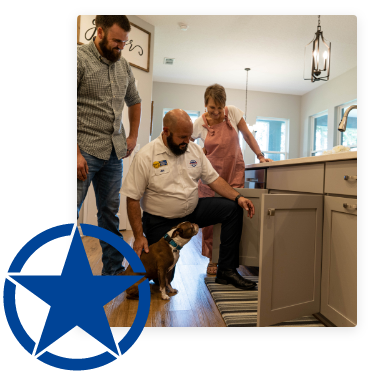 Dealing with plumbing issues or installations in your home can be a headache, but it doesn't have to be if you're a Tampa resident. You're lucky enough to live in one of the service areas for the Home Service Heroes!
When you have a reliable plumber available to solve problems and answer any questions, handling your home's plumbing system becomes a lot more manageable.
From full-blown tankless water heater installation and repair to simpler tasks like drain cleaning, Home Service Heroes are prepared to help you take on any plumbing situation.
Professional Plumbers are ready to service you!
There are many different types of services that a plumber can handle on any given day. Some plumbing projects could take a few weeks, while other fixes are done in a matter of hours.
A few examples of common plumbing services include:
Toilet repair and installation
Faucet repair and installation
Water heater repair and installation
Sewer line repair
While each of these plumbing needs can stress out the average homeowner, Home Service Heroes make it their mission to get the job done efficiently and affordably.
5 Reasons Why Tampa Residents Trust Our Plumbers
While many plumbers service the regions of Florida, no one gets the job done quite like the skilled team at Home Service Heroes. There are a lot of reasons why Tampa residents choose Home Service Heroes for all of their plumbing repair and installation needs. Let's take a look at some of the top benefits of a partnership with our team.


While the number of family-owned businesses is dwindling, Home Service Heroes is a proud representative of this category. We understand why it's so important for your family to receive the best and most affordable plumbing services.
That's exactly the type of service that we aim to provide, which is why we're overwhelmingly preferred by the families of Tampa.


You don't have to take our word for it when it comes to the quality of Home Service Heroes plumbing services. It's been validated by the service awards we've received over the years.
Home Service Heroes has received service awards for:
Small Business of the Year
Service Company of the Year
Angie's List Super Service Awards
We're honored to receive these recognitions and thrilled to continue to be Tampa's top plumbing company.


Nobody wants to pay more than they were originally quoted for a project. While many companies beat around the bush when it comes to the pricing of their services, Home Service Heroes doesn't subject their homeowners to a guessing game. We're more upfront than that!
When you work with our team for plumbing services, you can be confident that there won't be any extra charges or surprises when it comes time to pay. The free estimate you receive before we begin working is the amount you'll pay when the job is finished.


There's no need to make a hundred phone calls to home service companies across Tampa Bay when you're working with Home Service Heroes. We have every plumbing service that you could ever need right here.
We are prepared to work with you through larger plumbing installation projects and smaller maintenance efforts, too. Our wide variety of plumbing services is sure to accommodate your needs.


A pipe bursting or a toilet overflowing doesn't fit into the standard 9 to 5 schedule. When you have a plumbing emergency at your home, there's no time to wait until business hours.
We understand that which is why we have trained technicians available 24/7 to accommodate any plumbing disasters that happen in the middle of the night. Knowing that a professional plumbing technician is only a call away at any given moment is one of the many reasons that homeowners in Tampa keep coming back to Home Service Heroes for all of their home's needs.