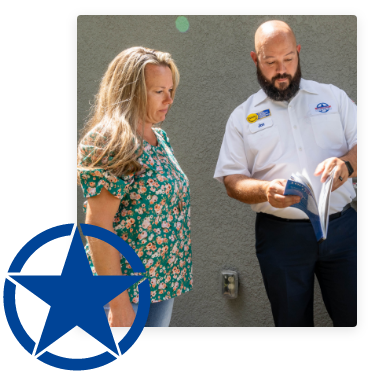 Our electricians are expert troubleshooters and have a good understanding of how electrical components operate. We work fast and cleanly to make sure your electrical problems are fixed that day. Home Service Heroes believes in fixing issues at the source of the problem rather than just patching up problems and dusting them under the rug. We take every possible safety precaution because we know how dangerous it is to deliver electrical services.
Our professional electricians wear complete personal protective equipment and perform thorough check-ups of everything before proceeding with any task. This includes checking the fuse box to ensure that the wires we will be working on are dead and testing wires to ensure that there are no currents running through the circuits.
These issues that happen on a day-to-day basis should notify you if you need an electrician to troubleshoot an electrical issue:
An old electrical panel or circuit breaker then trips repeatedly.
The smell of burnt plastic can be sensed around an outlet or light switch.
You can hear a crackling noise when you are near an outlet or light switch.
Your outlet or switch can become hot while you are using it.
It is difficult for your plug to stay in an outlet because it constantly slides out.
You have one or two nonfunctional outlets.
You have one or two light switches that no longer work.
Electrical problems can occur from two issues: code violations and the age of whatever is causing the issue. As we are working on the root cause of the electrical problem, we will look at your wiring and how it is connected to make sure that everything is safe and secure. We let you know immediately if we see a safety hazard or something that is likely to cause additional electrical problems soon.
Electrical Peace of Mind
Using Home Service Heroes as your professional electrician in the Tampa Bay area will give you peace of mind that your home and your loved ones are safe and secure from avoidable electrical problems. We offer excellent workmanship and quality materials at reasonable costs. In addition, we only charged a fixed rate that is quoted to you before we even begin working as compared to other electricians who charge by the hour. Fixed rates help you save more money in the long run.
If you need electrical work for your home, give Home Service Heroes a call. We are the most trusted electrical service company in the Tampa Bay area! Schedule your next service at (813) 696-3398 or fill out our online form.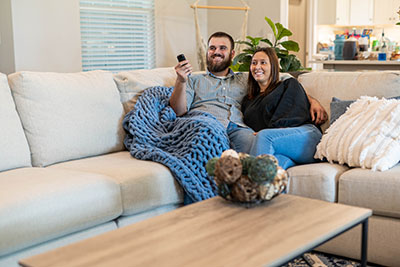 "Service Today, Without Delay!"