Home Service Heroes is Offering Wiring and Rewiring Services for All Residents in the Tampa Bay Area!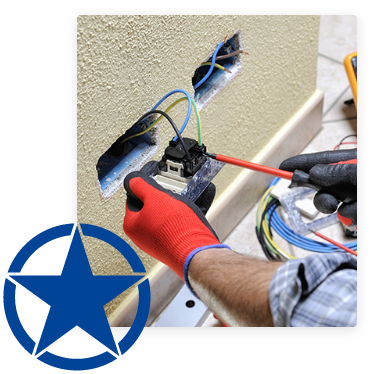 The electrical systems within your home are all interrelated and work together. Sometimes, when an issue with one system pops up, it ends up becoming entwined with other systems in your home. Any electrical work, like replacing an old fan or adding some lighting, requires wiring and rewiring. Never try these projects on your own. It is highly recommended that you leave all wiring and re-wiring to a licensed, trained electrician because of the safety hazards that can occur if mishandling wiring were to take place.
Having one of our electricians help with wiring and rewiring will help save a lot of hassle and time down the road. Home Service Heroes has skilled electricians that know the wiring and rewiring process of a home like the back of their hand.
We Offer:
New Installations
Additions and Remodels
Code or General Safety Updates
Circuit Repairs
Dedicated Circuits and Appliance Circuits
Aluminum Wiring Replacements
Unless you are seeing the flickering of your lights or hear the buzzing of electrical energy, it can be difficult to know if you are in need of wiring repairs. Sounds, smells, or the sight of smoke are signs that your home needs to be rewired but there are other signs that stay hidden and become too late to address later. Having one of our electricians come out and do an inspection before any major projects are highly recommended.
You may need to rewire your home if any of these signs occur:
Your circuit breakers trip frequently.
Your home is more than 40 years old.
Your outlets give off an unpleasant odor.
When you turn on an appliance, a vibration or buzz can be felt.
The aluminum wiring has become loose.
The lights flicker or dim when you run other appliances.
If you notice any of the above signs, be sure to call Home Service Heroes as soon as possible so that any problems can be addressed quickly. If you choose to hold off on wire repair or replacement, you could further endanger your home and family.
Whether you are looking to update some old wiring or install electrical systems in your home, use Home Service Heroes as your trusted company of choice to get the job done right. We offer upfront pricing and same-day service. All our electricians are licensed and we have a live call center to answer any of your questions. Give us a call today at
(813) 696-3398
and schedule an appointment with Home Service Heroes for all your wiring and rewiring needs.